There are many advantages to intellectual property, but do you know its pitfalls too?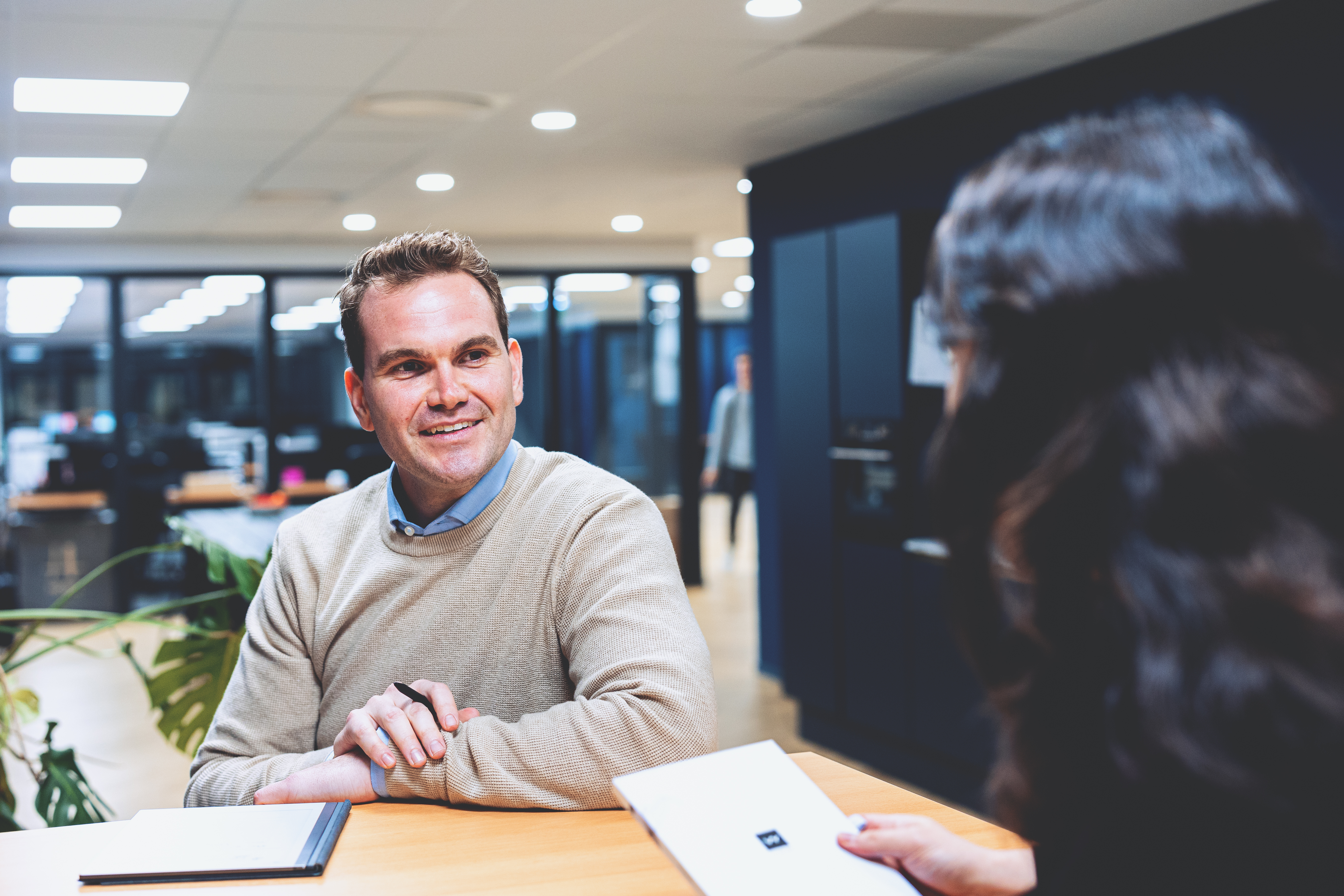 What does intellectual property actually entail? And what are its advantages and disadvantages? We asked UV Smart's Thijs Kea and Karen Kraan-Sam from the Dutch Patents Office for their input.

What is the benefit of a patent?

Patent or trade secret?

3 tips for applying for a patent
Four years ago, Thijs Kea and Daan Hoek founded UV Smart, a company specialising in the development of machines that use UV light to disinfect medical equipment. For obvious reasons, their business model was boosted significantly in 2020 as a result of the COVID19 crisis. "As it turns out, there were a lot of cowboys in our line of work", Thijs Kea explains. "So our main priority was to protect not only our high-quality technology, but also other elements that set us apart from the competition today."

UV Smart went ahead and patented their unique technology. They now own the copyright on the source code their software is based on. Both the trademark and design of their appliances are also protected. But trade secrets, knowhow and their extensive network also play a huge role when it comes to clinical validation and certification for instance.
Patent versus trade secret
Entrepreneurs wishing to patent an invention should carefully consider what exactly should be included in the patent and what should be kept as a trade secret. "You can include your entire technology in the patent if you want, but we keep what we call our special sauce a trade secret." The reasoning behind this is clear: patents are made public 1.5 years after they have been issued. This means anyone can read the content of your patent in great detail. But you don't necessarily want every Tom, Dick and Harry to know about the things that really set you apart.
Is your invention new?
High-tech companies tend to keep fine-tuning their products. The main thing is to keep your innovation a secret until you have actually applied for a patent, otherwise your invention is no longer new.
This is confirmed by Karen Kraan-Sam from the Dutch Patents Office. She advises businesses on intellectual property, while maintaining the strictest confidentiality. She will look into which patents are available, for example, at no charge – something which is incredibly important for businesses. "This is time-consuming but worthwhile. It helps you find out what kinds of patents other businesses have already applied for. The downside is you don't know if you're infringing on any existing patents yourself. In addition, patent databases can be consulted entirely free of charge", Karen Kraan-Sam explains. "Entrepreneurs can come to us with specific topics and the Dutch Patents Office helps them research them in great detail. This helps business make well-considered decisions on intellectual property."
Copyright is not automatically yours
UV Smart, for one, found the Patents Office's help invaluable. "You find yourself caught in a confusing maze of advice and patents", Thijs Kea remembers. "On top of that, you need to consider whether a patent or other form of protection has any value for your business. So first you have to figure out your IP strategy. Will you maintain an exclusively internal strategy or work with licences? And what about outsourcing to third parties? Who owns the copyright then?"
According to Karen Kraan-Sam, many companies make the mistake of assuming that copyright can automatically be claimed by the company outsourcing and paying for the work, in the case of logo design or writing software, for example. But nothing could be further from the truth: copyright is often automatically attributed to the person actually doing the creative work. "If there are no proper agreements in place, the copyright will inadvertently be attributed to someone else. It is a pitfall that should be avoided."
IP adds value to your business
Although Thijs Kea initially had little or no idea about intellectual property, it has since become an essential part of UV Smart's business strategy. "Again, first you need to check whether there is any added value for your company. Even just fighting an infringement isn't always straightforward for smaller businesses. In our case the added value is clear. Firstly, it helps protect our product on the market, secondly it helps reassure our investors that we've done our research on the matter and thirdly, it provides our company with considerable added value."